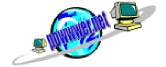 Dear Subscriber:
We are extremely excited to introduce our new powwwer.net e-mail service to you. Please note that this only affects e-mail addresses @powwwer.net.  The new platform gives us much more flexibility in the services we offer and allows us to continue to improve the service we offer to you. Your login URL and password will stay the same. Beginning Monday, March 28, 2011 you will notice the changes put in place. Here's a sampling of some of the new features you will see:
It's now much easier to set your spam filter.

You can pre-set your out-of-office notifications and specify the date ranges.

You can forward your e-mail to another service (like g-mail) and keep a copy of the e-mails that are forwarded in this account.

You can integrate various calendars into this system (iCal) – be sure to switch your subscriptions over.

You have online storage through "One-Storage."

Your e-mails are archived for 5 days in case you need disaster recovery assistance.
Please see the Getting Started Guide. It advises you on what to do right away to get the most out of the new service, including reconfiguring your e-mail clients within the first 90 days.   Click here for additional e-mail client information.
For more detailed information, see the Web Mail Users Guide.
If you have any questions, please contact Tech Support at (888) 223-0460.
Thank you.